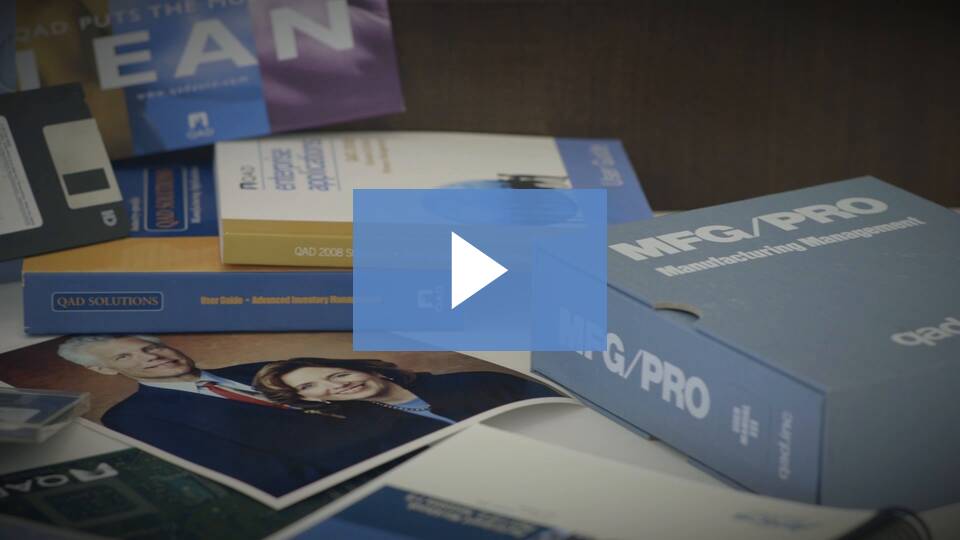 I had the opportunity to sit in on the shoot of a video recently with one of QAD's first customers of ERP. Showcase videos like this let viewers dive into one of the many unique customers that QAD ERP works with, telling their story and showing their business. It was such an interesting story to hear — not only the beginning days of their business, but the beginning of their relationship with QAD ERP. I especially like the part about our CEO Karl coming to install the software himself. This customer — like QAD — started in a garage, and all these years later stays true to their mission of manufacturing products that enhance the lives of their customers.
QAD too, has humble beginnings: two friends set out to write a piece of software to help one manufacturing company, and the business was born.
QAD and Its Customers — Building a Relationship
Just as the roots of QAD started with our President, Pam's desire to help her friend Karl, our CEO, QAD's focus every day is to help manufacturers around the world become an Effective Enterprise. QAD's vision of the Effective Enterprise is where all business processes are operating at peak efficiency and perfectly aligned to strategic goals.
Each year, QAD consultants schedule time to meet with customers and talk about the goals and room for improvement with their business. From there, assessments can be done to pinpoint exactly what improvements to focus on. We know this relationship is key to ensuring that customers are getting the most out of their business, year after year.